Obstacle course meets water park
AQUAROPA, the floating obstacle course, is the perfect outdoor activity for summer and the coolest alternative to high ropes courses, climbing parks and more. AQUAROPA is a ninja park with various obstacles including rings, slides, ropes, nets … just like the ones you might know from the Ninja Warrior TV shows. But here it's your turn: Climb, run, jump, swing, slide and become a ninja yourself. Can you conquer the course? Give it a try! And if you fall? Don't worry, the water will catch you. The harder the crash the bigger the splash!
AQUAROPA – ninja fun for everyone
AQUAROPA is a new kind of fun park and an attraction that thrills action fans of all ages. Athletes will find a nice challenge here, while kids enjoy climbing, sliding and jumping into the water. The obstacles vary in difficulty and require a mixture of agility, balance, strength and above all stamina – everything that characterizes a true ninja Is there anything else you need? No, only your bathing suit!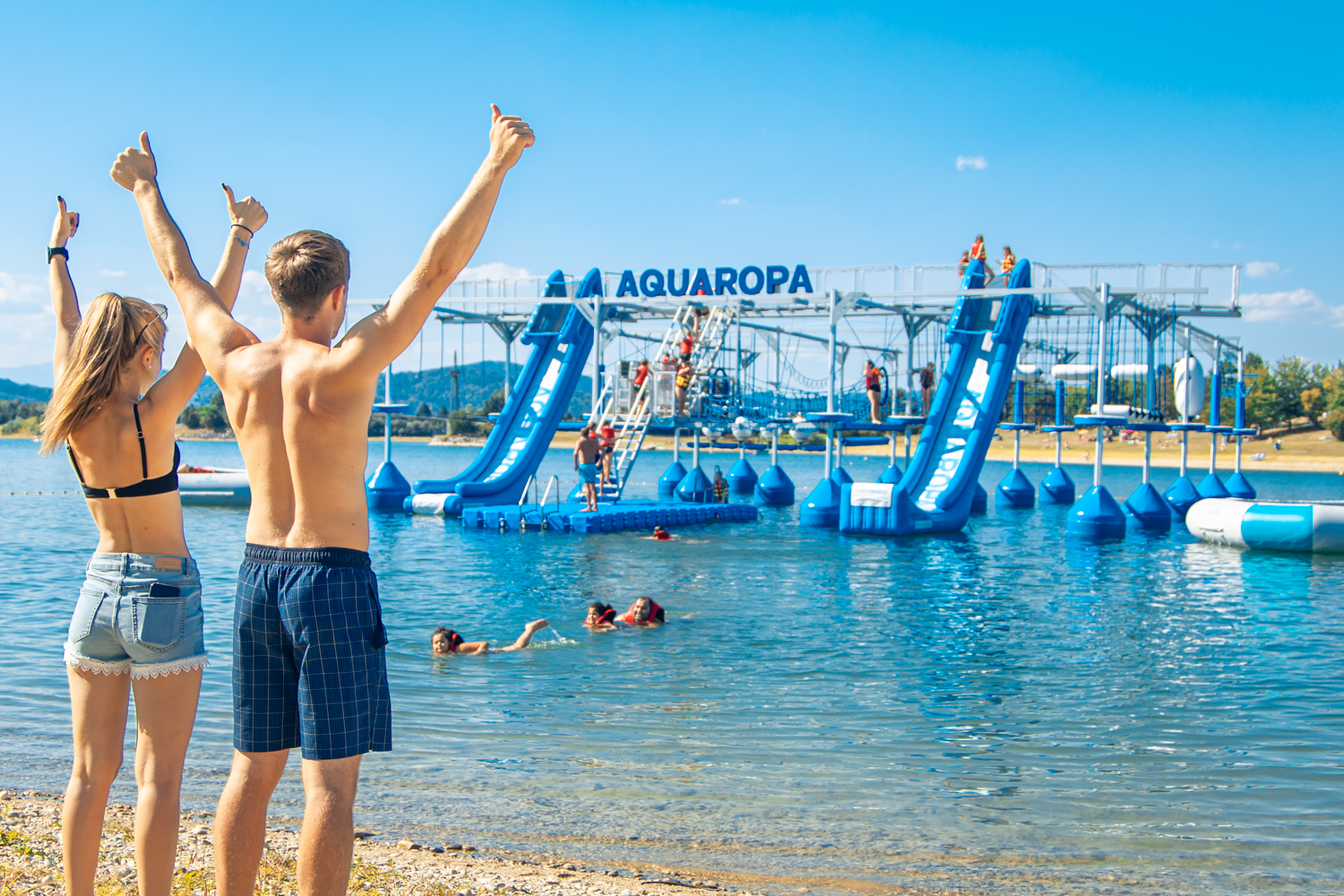 AQUAROPA Schwarzlsee – Graz, Austria
The world's first AQUAROPA is located in Graz, Austria at Schwarzlsee lake and has been enjoying great popularity since its opening. The ninja adventure provides adrenaline kicks on sunny days at the lake, but is also a refreshing program for teambuilding, school trips, birthday parties and more. Compete with others or try to tackle the obstacles together. The one who stays dry wins!
AQUAROPA Schwarzlsee features:
2 diving platforms with a height of 5 m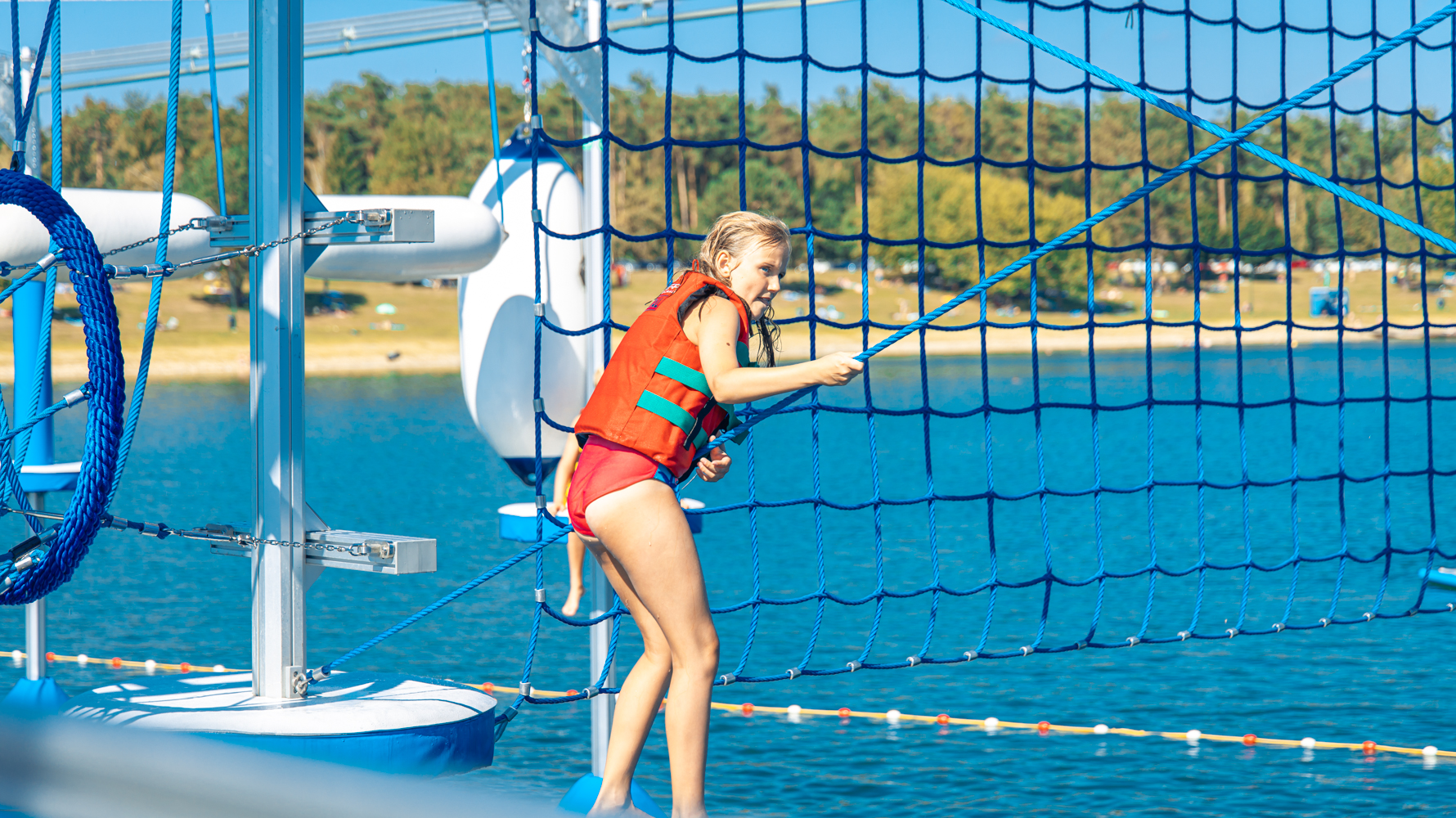 The Freizeitzentrum Schwarzlsee is only 7 km away from Graz and located near the airport Graz-Thalerhof.
ADDRESS
Freizeitzentrum Schwarzlsee
Thalerhofstraße 85
8141 Premstätten
OPENING HOURS
June until September
Austrian summer vacations: daily from 12 p.m. to 8 p.m.
Outside vacation hours: Saturday and Sunday from 12 p.m. to 6 p.m.
We offer individual opening hours for groups.

SAFETY FIRST!!
Your safety is important to us. Thus, we provide you with a suitable life jacket.
Please consider that the safety instructions on our notice boards must be strictly observed.
And, how much of a ninja are you? Find out! #beaninja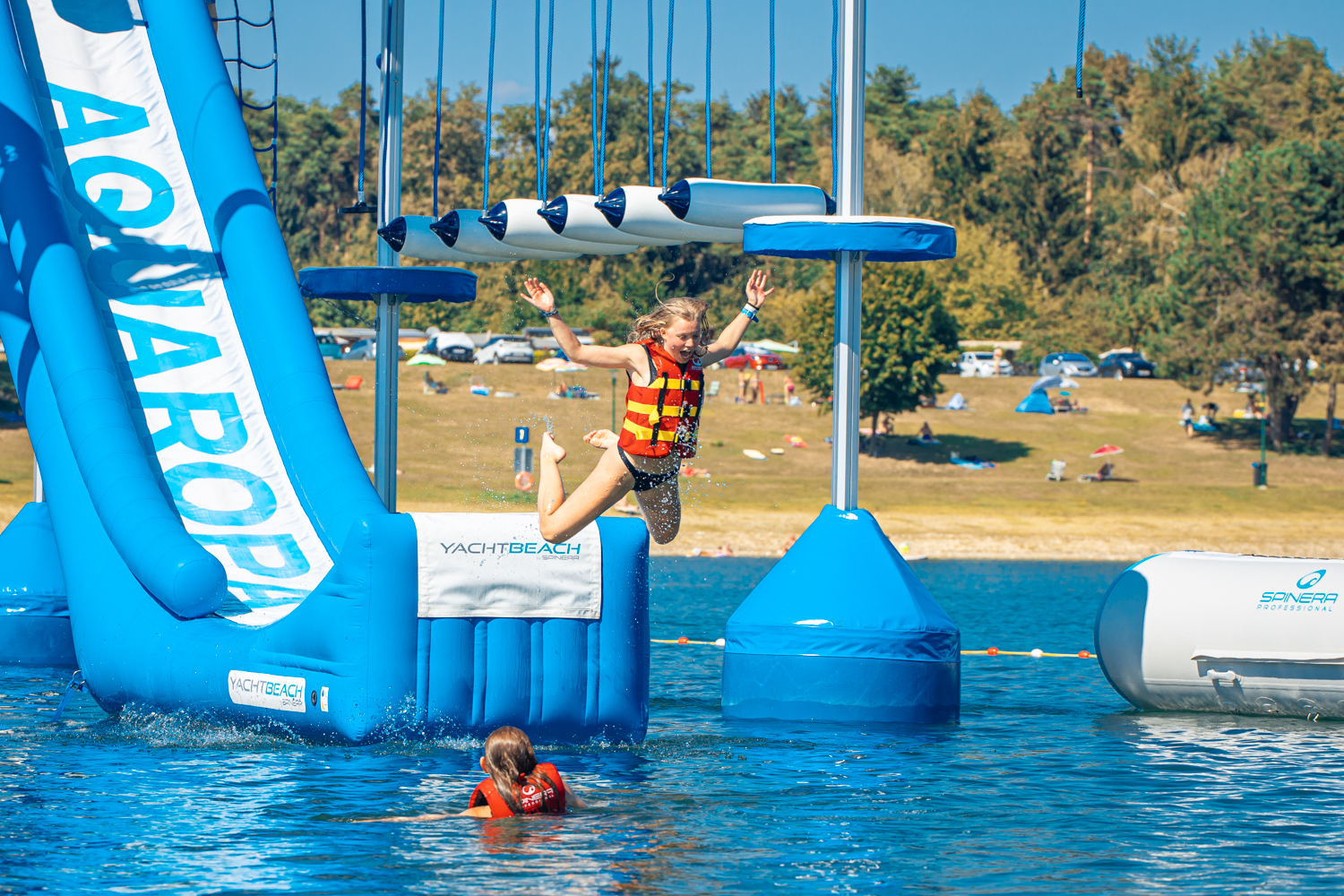 FAQs